Ten Covers That Scream Autumn
You know what my favorite time of year is? AUTUMN. FALL. WHATEVER YOU CALL IT. It's this glorious time when everything is right with the world and pumpkin flavored things make an appearance (which, let's be honest, they should make a big appearance year round).
You know what's also great about Fall? ALL OF THE PRETTY COLORS. These are the colors I can actually wear and not look like I haven't seen the light of day. Plus, comfy sweater weather. I'm really failing to see what's not to love about this time of year.
In honor of Autumn/Fall/Happiness, I'm linking up with The Broke and the Bookish this Tuesday (are we surprised? We should not be surprised!).
Get ready for all of the Fall aesthetic! (And for shallowness. Because all of these picks are based solely off of the cover.)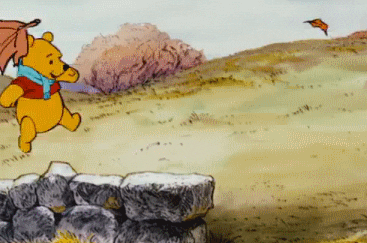 1. Illuminae
The first time my eyes beheld this cover, I pretty much died. Sparkles? Cloudy stuff? ORANGE AND RED?!? Yes. All of the yes. Then there's the beauty that is the hardcover. Basically, I wanted to be the cover of this book.
2. A Walk to Remember
I mean, it's got trees that are changing colors. WHAT MORE COULD YOU WANT FOR A FALL COVER?!? This is one of the only Nicholas Sparks books that I've read. I'm not his biggest fan. But this cover is Autumn personified, so I had to include it.

3. Vicious
Orange and vengeance! YAY! I've been wanting to read this book for a while now, it's just hard to get my hands on. But I will. Because the next one is coming soon and this woman writes gold. And revenge. Gotta love revenge stories!

4. An Ember in the Ashes
Is it bad that I refuse to acknowledge the new covers? Probably. It's just that these are SO PRETTY. The typography, the colors, the textures. I'm in love. Why would I want a cover that looks like some got happy with the color filters on Photoshop? Answer, NO. (This may be an unpopular opinion, but to each their own. Those new covers are okay. They aren't the worst. But couldn't we wait until the series was over? My series is crying because the covers will never match.)

5. A Million Worlds with You
This was my first cover buy series thanks to bookstagram. Although the world was so cool, I just couldn't love these books. The characters kind of fell flat for me. But the covers are still GORGEOUS.

6. Firefight
This is a book on my TBR. It has fire and orange, so it basically screamed Autumn to me. It's kind of low on my TBR list, if we're being honest, but I'll get around to it eventually!

7. City of Fallen Angels
Oh man, the covers of The Mortal Instruments series. It's like trashy romance meets swords. Love the books. Not the biggest fan of the covers. Did the first one need just his abs? No. Not really. The covers were a big reason it took a friend forcing me to read the book to get around to it. Granted, I did start the series when the third book was on its way. But still. I wouldn't mind a redesign of these overs. (I know they already did one, but it still screams trashy romance to me. WHICH THESE ARE NOT. There's plenty of stabbing to go around.)

8. Fire
I don't hear these books talked about too often, but I kind of loved them. This one more than the first. Maybe because she had firey red hair and it didn't feel like the naming convention of The Hunger Games. (She named the characters Katsa, Po, and Giddon. I SEE WHAT YOU'RE DOING.)

9. Harry Potter and the Deathly Hallows
This wouldn't be a good list if it didn't have a Harry Potter book on it. So here it is. I like how Voldy's creepy snake face is along the spine and on the back. So good. I would be creeped out if they chose that visual to go with in the movies. I mean, the movie version is still terrifying. I'm just glad he's not green.

10. Nevernight
My current read to top off this list. This one is basically for Halloween. And there's red. I'll admit, I've been going slow into this book. I think it's about to pick up, so I'm excited.
If you learned anything from this post you should have learned that I'm a shallow human being. I like pretty covers. And Fall colors. So I had to take advantage of this prompt to promote my own agenda for pretty colors and covers. #sorrynotsorry
Any other books that have covers with the Autumn aesthetic? Do you judge books by their covers? Anyone else get the vibe of trashy romance from the TMI covers?