Talk Nerdy to Me: How to Not be Crushed by Your TBR
I got the idea for this series from Beth @ Reading Every Night. She does discussion posts and I want to do the same! Because sometimes I just want to rant about things. And there's no better place to do this than a blog. I mean, this is why I made the thing, yeah? MOVING ON!
This week I wanted to talk about TBRs. For those of you unfamiliar with bookworm lingo (don't worry, you'll learn it in time) a TBR is a To-Be Read list. Basically the long list of books that you want to read. A lot of people keep these lists, probably to make themselves feel bad because they keep adding to it and hardly cross books off. (Be honest with yourself, I know it's not just me who does this!) This list sits there and mocks you, always showing you the books you haven't gotten around to. AND THEN AUTHORS GO AND WRITE NEW BOOKS. And your list grows. And you sit in the corner and cry because suddenly this five book list (who even are you?) is crushing you under it's immense size.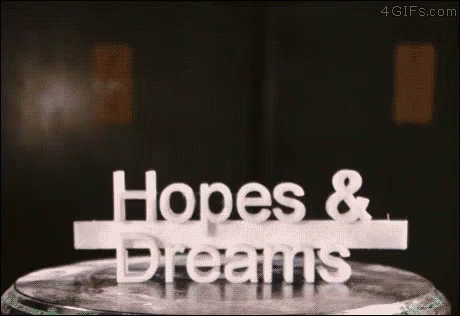 I feel like those letters, being squished until there's nothing left and I'm reduced to a puddle of tears.
How are you even supposed to deal with this crushing sense? Because sometimes when I look at my TBR I get all sorts of anxiety. HOW ON EARTH WILL I READ ALL OF THESE?!? And then it keeps growing and I'm all sorts of panicked.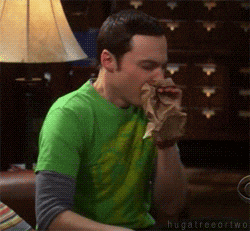 HOW DO YOU TACKLE THIS THING?!? Well since I love headings and lists, I'm going to share what I do to prevent the crushing feeling of a TBR and keeping the sunshine in my life.
Make a list within the list.
Let's be real, my running list on Goodreads is extensive and has NO ORGANIZATION TO IT WHATSOEVER. And I'm pretty sure there's a way to organize the list on Goodreads. But I don't use it because I haven't figured it out (if you have, please teach me your ways!). But I do like to break down my eternally long list.
My TTT this week was about my Fall TBR. And really, I was just listing what books were on my sublist. Currently, those books are ones that I own that I feel left out of. Which, if we're being honest, I feel left out of a lot. The key was BOOKS I OWN. I went through my shelves and realized I have THIRTY UNREAD BOOKS. WHAT IS EVEN WRONG WITH ME?!?
My advice for this little lists is break it down. Choose filters to place on your huge TBR pile. Maybe the filter is books about pirates, books that talk about chocolate, or books that have pretty covers. Whatever it is, place these filters until you have a more manageable list you're happy with. Then you can add books to your monster list and ignore them if they don't fit your filter! (Not that I ignore books. Because that would be #rude…)
Set reading goals.
Goals are you friend, I promise! Goodreads does this wonderful thing where you set a reading goal for the year. Which is wonderful. Except a year is a lot of days to keep track of and I sometimes spiral in despair because WHAT HAVE I EVEN DONE THIS YEAR?!? I feel like I've done nothing and everything is hopeless and I might as well join the circus.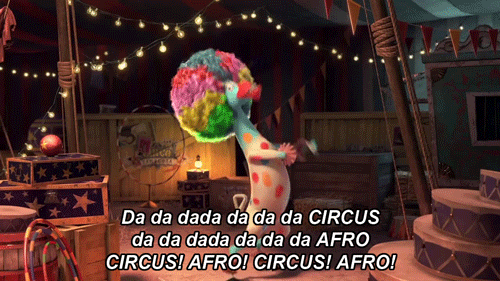 Don't join the circus. YOU CAN DO THIS.
I don't know about you, but goals give me motivation. Shiny star stickers give me drive. For me, I have a goal to read a book a week (which is a lot when you're in university classes and also working and trying to have a life maybe). Every time I read 25 pages, I get a shiny star sticker in my bullet journal. Then I get to stare at all of the shiny stickers and feel accomplished. Also, I get books read!
So find what motivation works for you, set a goal, THEN GO AND GET ALL OF THE SHINY STAR STICKERS!
Don't give up.
It's as simple as that. Put on your book blinders and just keep reading. One day you'll get through your TBR! (Just kidding. That's absolute rubbish. I lied to you.)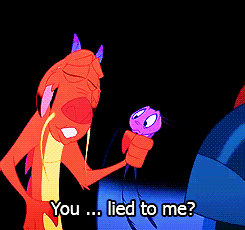 Here's the part where we discuss things! Tell me what you do to keep your TBR from becoming overwhelming. How do you keep track of your TBR? Any magical tips or tricks to pass on? What changes do you want to make to your reading habits?