Top Ten Characters That Stole My Heart
Well, I was a little selfish with this post. I JUST WANT TO TALK ABOUT ALL OF THE CHARACTERS THAT I LOVE SO MUCH. It's a problem. I think they're real and I just want them to live and be okay. But the authors seem to disagree with me and seem determined to kill them all. CURSE YOU AUTHORS. It's fine, it's cool.
So sit back, relax, and enjoy my fangirling.
I'll be linking up with The Broke and the Bookish for this one!
1. Will Herondale from The Infernal Devices
Also, Will and Jem's relationship. I LOVE IT. But sorry world, I'm team Will. His sass is great. His heart is big. And his comebacks are to die for.
2. Thorne from The Lunar Chronicles
The guy who tries to act all tough and unfeeling, but actually has a heart of gold and is one of the most caring people. And the way he treats Cress? Yeah. Throne is a great person. He may be one of my favorite guys in this series. Actually, he IS my favorite guy in this series.
3. Lila from The Shades of Magic
Okay, maybe this list is truly a list of sassy characters that Lindsey admires. Regardless, Lila deserves a spot on this list. In full confession, I was a little weary of Lila when I first met her in A Darker Shade of Magic. She was stabby and rough and I don't know why, but I wasn't buying it. (I think I was possibly concerned for her? I don't know.) Thankfully that changed and she totally grew on me. She wants to be a pirate. She wants magic. She wants to stab all of the things. WHAT'S NOT TO LOVE?!? (Also, I really feel like all of the characters from this book could be on the list. But I tried to be fair to all of the others on the list.)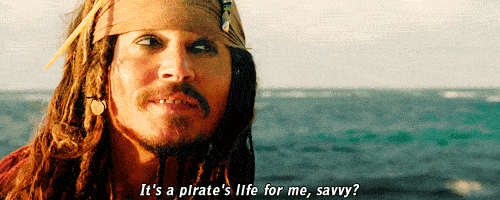 4. Nina from Six of Crows
Oh man. The sass that is Nina is glorious. She says it like it is. She doesn't take crap from others. And she loves all deserts. YES. She knows my heart. Nina is who I wish I could be. She is goals. I love her so much! ALL OF THE SASS!
5. Luna from Harry Potter
Luna is another character that grew on me throughout the books. I didn't hate her the first time I read about her, but she wasn't always my favorite. But then I saw how loving and wonderful she is. She is truly one of the kindest, wisest characters in the books. She gets life. She gets people. She is a sweetheart whom we all should love and never take for granted!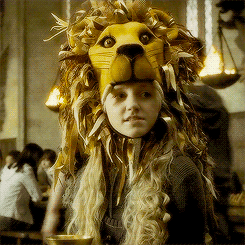 6. August from This Savage Song
MY SWEET PRECIOUS SMOL AUGUST. I just want to wrap him up in a hug. He struggles hardcore and it's so relatable (even though I'm not a Sunai and I'm a "real" person). He breaks my heart and makes me happy then BREAKS IT AGAIN. He just wants to be human and loved. JUST LOVE HIM, PEOPLE.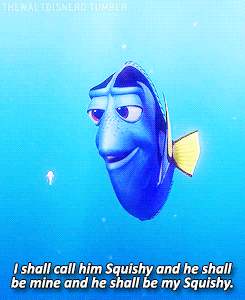 7. Nico from Percy Jackson
Another character that grew on me throughout the series. I love those kinds of characters. They have arcs. They don't scream at me to like them, but get me to relate and slowly fall in love with them. This describes Nico. He truly shines in the last book in the Heroes of Olympus series.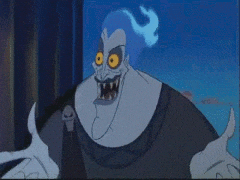 8. Levi from Fangirl
Oh Levi. Sweet, sweet Levi. He doesn't always do the right thing, but he always tries to make up for his mistakes. And the way that he helps Cath work through her anxieties and doesn't judge her for it? He is gold.
9. Howl from Howl's Moving Castle
Not the movie Howl, but the book Howl (yes, they are very different). He's all kinds of sass. Which is great. He isn't a whiny, self-absorbed guy like in the movie. He is better! (But honestly, I love the movie and I'm not bashing it.) If you haven't read the book yet, do yourself a favor and read it!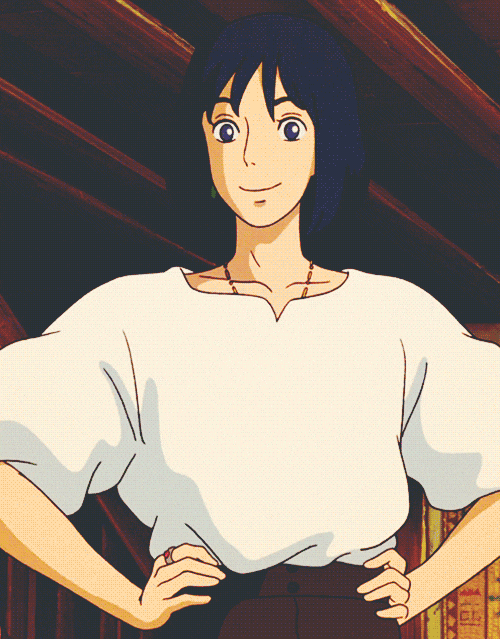 10. Nikolai from Grisha Series
Of course I saved my sweet baby Nikolai for last. I'll admit, I did not like most of the characters in the Grisha Series. But I fell IN LOVE with Nikolai from the moment words came out of his mouth. He is all of the sass, all of the confidence, and does what he wants. But he cares so much about others too! AND LEIGH BARDUGO IS GIVING HIM HIS OWN BOOK. Which was just announced today. I'm all kinds of excited and I NEED IT NOW.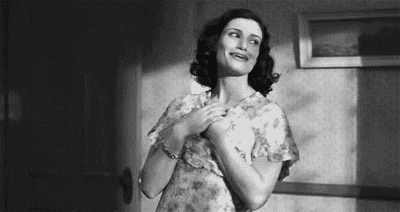 Well, now you know a lot about me. I love sassy characters. They make my day. I just want you to love them all. And character arcs. I love character arcs. If I go from hating to loving them, it makes my love that much stronger. Sad, but true. I don't have problems.
Who are some characters that stole your heart? Do you have a character type? What kinds of characters are your favorite? ARE YOU EXCITED NIKOLAI GETS HIS OWN BOOK?!?