September Wrap-up and Haul: I Broke the Bank
OH DEAR HEAVENS WHAT HAVE I DONE?!? You shall see in this post that I blew up my goals. As in, I ignored them then lit them on fire while doing a little dance around the fire pit. IT'S COOL, IT'S FINE, WHATEVER.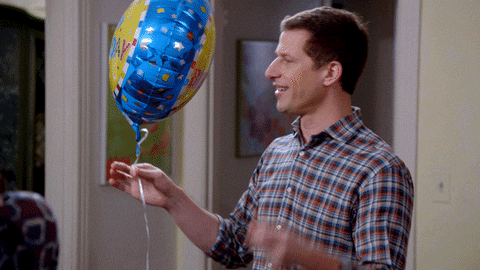 In case you didn't count that, that list is SIXTEEN BOOKS LONG. And then I got another copy of Siege and Storm because I wanted the old cover. SO SEVENTEEN. HEAVEN HELP ME. (And I thought I was wild and bad in July 😬)
No surprise, this list is short. There are actually more books than this, but they are school reads and I just don't want to talk about them 😂
Shatter Me by Tahereh Mafi ★★★1/2
Like I said, I read this because Natalie convinced me to. And it wasn't bad. I mean, I finished it. And I'm going to keep reading the series. So that's a success. There was a little too much insta-love for my taste, but I was assured it gets better. And her writing style grew on me.
I love the Sarah Scribbles comics. She gets my life. If you're an introvert or millennial or human being, read this graphic novel. It's a quick, fun read and you'll find yourself laughing out loud quite often.
September was a happy month on booksta. It was my last month repping for Ashley @ Muggle Library Candles, but she's asked me to stay on. SUPER PUMPED. Also, I'll be a rep for Jessi @ Noveheartbeatcreations for the month of October. PARTY. I love these two girls a ton, and I'm excited to be able to work with them. I also changed my bookstagram theme. I added a backdrop and changed my editing style. It's a little darker and a lot sharper AND I'M IN LOVE.
I signed up to take the GRE. November 4th. Pray for my soul 😭
I've picked up on writing again. Well, I'm taking it more seriously again. And it's going great! I'm in the planning stages, but I'm going to start pushing out words! Maybe I'll share with y'all one day. But only if you say "please" and feed me chocolate.
I started classes this month. It's been quite the journey. 8 every morning may kill me by the end of the semester.
I got a bookshelf for my candles. I don't have an addiction.

(Also, someone send help.)

I pretty much caught up with Brooklyn 99. Honestly, it's made its way onto my list of favorite TV shows.
I now know that I truly belong in Red London (A Darker Shade of Magic) because I took this super official quiz. I'm meant to be magical. And a pirate. And have a fabulous coat.
NANO IS STARTING IN A MONTH. WHAT?!? This is bad. So bad. I'm not prepared. I've planned nothing. I know nothing. I need help. If I don't get on this planning train soon I'm going to burn during the month of November. Possibly dissolve into a heap of nothingness.

(The book I was talking about before is on its second draft and I don't know if I want to do a second draft for Nano. A mix of editing and writing that thing to 50k might kill me.)
September was the death of my buy ban. And boy did I go out with a bang. Probably need to get another buy ban going. And learn how to use the library 😅 I have big, lofty plans for October! I've created better reading goals and I'm more dedicated to them. Along with writing. BRING IT ON OCTOBER.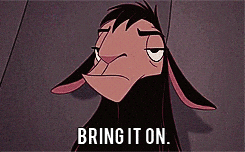 How did your September go? Did you beat me in number of books bought? (If you did, I'm impressed and slightly terrified of you. Also, I want your bank account.) How did your reading go? What are some of your September highlights?